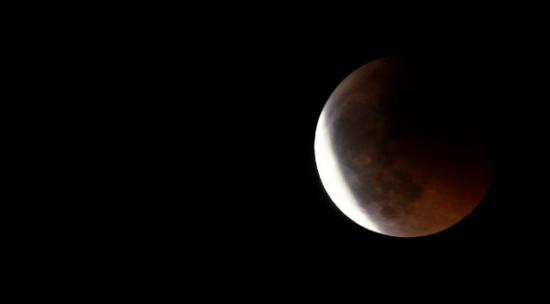 Full lunar eclipse will occur about 1 hour of 14 o'clock and 6 minutes GMT today 10.12.2011g.
Asia, Australia, parts of North America, Eastern Europe and Scandinavia, where the sky is clear, said AFP.
"The whole eclipse, including the partial phases will be visible in Asia and Australia, said the American astronomer John Espanak NASA site. In Europe, Africa and the first phases of the eclipse will be visible."
Lunar eclipses can only at full moon.
Color, which ranges from bright orange to dark red, depending on the presence of dust in the atmosphere, solar activity and the distance between Earth and Moon.
On Saturday, the northern half of the moon will appear darker than its southern half, it will be more shade Espanak noted.
The moon will begin to enter the shadow of the Earth in 12 hours and 45 minutes GMT.
This shadow, which will outline clearly visible to the naked eye, will rise on the moon disk until it is completely covered between 14 pm and 6 minutes and 14 hours and 57 minutes GMT.
Then again, the eclipse will be partial to 16 hours and 18 minutes GMT.
Four partial solar eclipses and two lunar eclipses filled, including that on 10 December were down in 2011 such combinations will have only 6 times in the 21st century.
The next total lunar eclipse will be on April 15, 2014