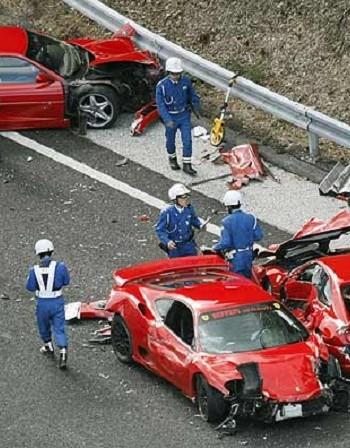 Millions of cars turned into a pile of sheets, circuit after an accident in Japan, said Automedia.bg

The incident, which is considered one of the most expensive accidents happened close to Hiroshima, western Japan.

A total of 14 cars were involved in the accident, he - eight Ferrari-th, three Mercedes-rather, Lamborghini Diablo, Nissan Skyline and Toyota Prius.

Eyewitnesses claim that sports cars are moving in a column with very high speed. According to them, to blame for the accident was the driver of one of Ferrari-th, who lost control of his vehicle.

No serious injuries, 10 people were taken to hospital but with minor injuries.

The incident is estimated at $ 3.8 million.