Masked man killed 9 people and injured 10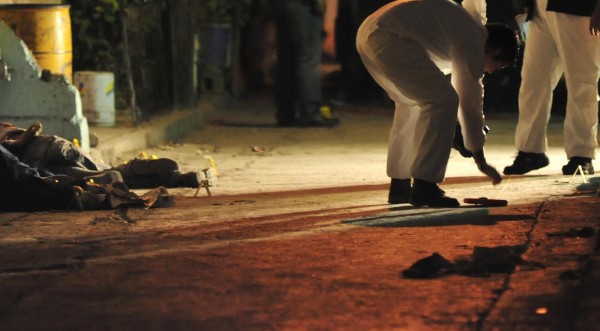 Photo: Reuters
A masked man opened fire yesterday at a disco in the Mexican city of Chihuahua. He shot orchestra playing traditional genre nortenyo and killed five musicians and visitors, and wounding ten people, AP reported.

A spokesman for the local prosecutor's office said the attack in the early hours of the day was against the group "QUEEN band." The assailant was shot 40 times with large-caliber weapons.

Artists in the genre nortenyo and other times, they became the object of attacks, possibly due to links with drug cartels, who get paid to write ballads which sing kingpins, stated in April

The Agency notes that in 2010 the popular singer nortenyo Sarhio Vega was killed in his car in the state of Sinaloa.

In 2006, near the border with Texas, also in the car, was shot singer Valentin Elizalde of nortenyo with his manager and driver.